上海十一选五开奖结果走势图表:UK-China ties will go from strength to strength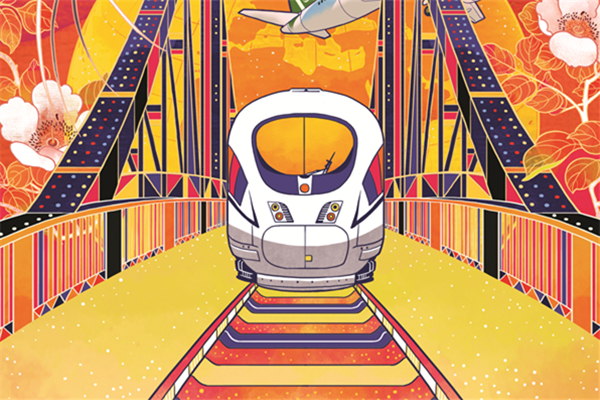 上海十一选五360彩票 www.czyym.com At the beginning of this year, Prime Minister Theresa May visited China to open a new chapter in the "Golden Era" of UK-China relations. I am pleased to return to China this week at what is a crucial moment in our relationship.
We want an economic partnership that delivers the maximum possible benefits for both the United Kingdom and the European Union, while respecting the integrity of each other's institutions and autonomy. This is in the EU's interests as well as ours-after all, the EU is the UK's biggest market, and the UK is also a big market for the EU.
In terms of our future security partnership, we have been clear that our commitment to the defense of Europe is unconditional and immovable. Negotiations have covered many complex issues, and the UK and the EU recently reached an agreement on the terms of a time-limited implementation period from next year for Britain's ultimate exit from the EU. This not only provides stability in the short term, but represents the beginning of life outside the EU-serving as a platform on which we build our future relationship not just with the EU, but with other economies too.
This positive vision for life outside the EU maximizes the opportunities available not just to the UK, but also to our global partners such as China.
That is why I believe we are entering a new chapter in the "golden era" of UK-China relations, in which cooperation between us is stronger than ever before, and in which we can tackle mutual threats together, and take advantage of the exciting new opportunities.
As the British prime minister said during her visit to China, we want to help both British and Chinese businesses to seize the huge trade opportunities. Last year, total bilateral trade in goods and services was worth £67 billion ($95.06 billion), up 13.8 percent over 2016. UK exports to China have grown 68 percent since 2010, and China is expected to be one of the UK's largest foreign investors by 2020.
We also welcome the possibilities presented by the Belt and Road Initiative as a means of global growth and connectivity. If implemented well, the initiative has the potential to drive global growth, and is therefore another excellent opportunity for our two countries to work closely together.
But we are determined to deepen our trading relationship even further. I am pleased that our two governments have launched a Joint Trade and Investment Review to identify opportunities for promoting growth in goods, services and investment, and to pave the way for an ambitious future trading relationship.
We are also working with China to confront global and regional challenges, such as co-signing the 2016 Paris Agreement to tackle climate change, and cooperating on other environmental issues.
As we cement our partnership, we must maintain and enhance those vital cultural links which underpin our relations. More than 150,000 Chinese students are studying in UK universities, and many among the thousands of British students in China have chosen to learn the Chinese language.
These are the reasons why Sino-British ties will remain a priority for the UK government. We are committed to addressing rising global challenges, building thriving economies, and deepening the already strong links between our people, our businesses and our societies through our "Global Comprehensive Strategic Partnership for the Twenty-first Century".
So as the UK prepares to leave the EU and forge a new role in the world, I am confident we can deliver on our bold vision for a Britain outside the EU that remains open for business and is globally minded.
And that is why I am confident the new chapter of the "golden era" will mean relations between our two countries go from strength to strength as we head into the future together.
The author is minister for the Cabinet Office and chancellor of the Duchy of Lancaster.
Most Viewed in 24 Hours
China stories